Charlotte Home Inspector Shows Delivery of Drywall to New Contruction Home
I was at a inspection earlier this month in a new subdivision where a lot of new construction was going on. I happened to see drywall being delivered into a new house and thought you'd might be interested to see how the drywall may have been delivered at your house too. Check out the video below! Thought you might enjoy it!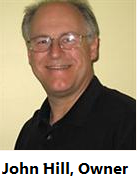 John Hill is the owner of Starmark Home Inspections and helps the Charlotte, North Carolina area home buyers keep from buying The Money Pit! If you or someone you know is looking for a Charlotte, North Carolina home inspection or South Carolina home inspection, be sure to call John at Starmark Home Inspections | 704-209-4950 or schedule Online right here on our website 24/7 by clicking the Schedule Now button.